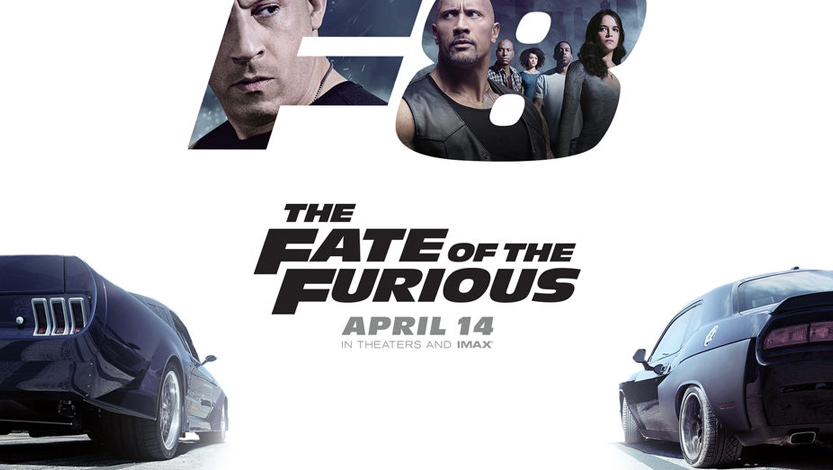 As much as I love a good soulful movie, I too love a bit of action. This past Easter weekend was all about fast and furious 8 here in Cardiff. The St Davids Centre even let us all get a piece of the action by presenting this installing in the shopping and retail centre (pictured below). If you haven't watched this movie yet, what are you waiting for! I'm a big fan of all the Fast and furious movies but this one stands out from all the rest. I mean, aren't you that little bit curious why Torreto went rogue? When I first saw the trailer for this movie, I was absolutely furious. How could he, why would he betray his family? That's the main reason why I watched the movie and it was worth it. This is a suspense filled, action-packed movie that's sure to keep you hooked all the way through if you're into fast cars and a bit of danger. It is fun and exciting, it is entertainment.
I won't bore you with the building blocks details of the Fast and furious movies, surely we are all know by now since there's been 8. Do you think they'd push for a 9th? Letty & Dom are married and this brings me a sense of joy; the girl loved the boy like no other. All the members now lead a mormal life until Cipher comes about. She's out for blood and Dom helps her y betraying his family.
I'd really love to tell you why he did this but that would just ruin the whole thing; you just have to watch and see for yourself. I wouldn't say there was much of a story line but let's be honest, no one really goes to watch one of these movies for a story. It's for the car chases, the destruction and the fights hence the lack of emotion. The humour presented is well balanced and the stunts a bit too unrealistic but heck, the adrenaline rush is what these movies are about.
Sometimes, over the top insanity is what keeps you hooked. This movie does this well whilst subtly reminding you what's important.
OUT NOW, highly recommended.
Nokhuthula xo