I've just got in from watching 'Arrival' which I found rather ponderous. From the glowing reviews and huge media buzz, my expectations were already quite high and I'm really disappointed to say the least. Arrival is a movie that is based on a short story by Ted Chiang. This story covers mostly the role of language and the impact it creates in society, a story about great loss, growth and working together. As a Sociology and Criminology graduate, I found the inclusion of the importance of language very attractive as it was a big part of my studies, that's what caught my attention. Ultimately, Arrival will make you question whether or not we are alone in the universe and of course it will open your eyes to the negative and positive aspects associated with being human whilst leaving you perplexed throughout the movie.
What is it about?
12 alien ships arrive on earth, position themselves in major cities around the globe, inevitably causing panic and disruption. Dr Louise Banks (Amy Adams) is brought to Montana to assist Colonel Weber (Forest Whitaker) by communicating and understanding the aliens. An ink-based language is used by the aliens to communicate with the humans and with time, Louise and Ian (Jeremy Renner) learn the basics of the aliens' language and are able to interact with them. Humanity's impatience does result in one of the countries waging war against the aliens if they do not leave within 24 hours. Its a race against time for Louise and Ian to figure out why the Heptapods have come to earth.
Based on
–
Story of Your Life
by Ted Chiang
Music
– Jóhann Jóhannsson
Starring
– Amy Adams, Jeremy Renner, Forest Whitaker, Michael Stuhlbarg & Tzi Ma
Directed
– Denis Villeneuve
Screenplay
– Eric Heisserer
The good, the bad and the ugly.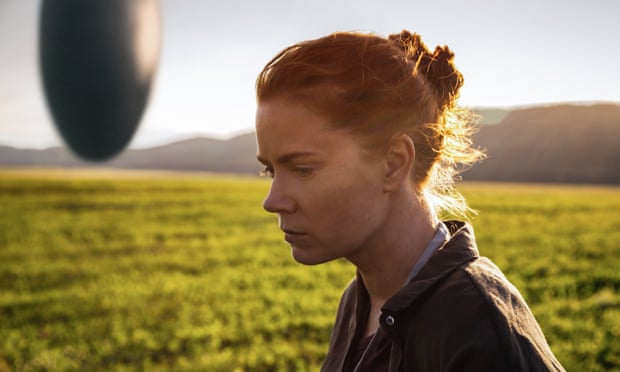 Whilst I'm not afraid to admit that the graphics and special effects of the movie are stunning, the story line wasn't gripping enough for me. Louise is living with the death of her daughter and now she has also been summoned by the government to figure out the Heptapods' intentions, that is undoubtedly a lot to take on. But I did not find myself getting emotionally involved with the story. I do not have any children and so I cannot begin to imagine what she was going through, this can be tough for those who do. I followed the film's narrative rather well for the most part but there were times when I felt lost, completely puzzled at what was going on. Even though the story had some fascinating themes, points out some important issues and packs a hard punch at certain points, this movie puzzled me way too many times. It just didn't meet my expectations. This may be partially because I never watch a movie before having a read of the reviews unless it is something that thoroughly intrigues me. In that case, no reviews needed.
Have you watched this movie? If so, thoughts?
Nokhuthula xo